About our graphic designer …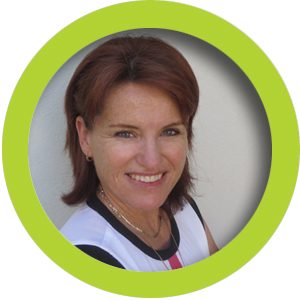 Colleen Lourenco
Graphic & Web Design + Print Management
Cali-Grafix Design Agency
Colleen has worked as a Graphic Designer and Art Director for over 19 years. Originally from Alice Springs in the Northern Territory, she majored in Communication Design at the Alice Springs Campus of the Charles Darwin University.
Colleen began her Graphic Design career as a Senior Graphic Designer for a Commercial Printer, before taking on the Management of Central Australia's largest and most respected Advertising Agency (at that time). Managing projects for clients such as NT Tourism, Central Australian Tourism Industry Assoc. NT Major Events Company, Masters Games and Tourism operators.
Colleen left the Northern Territory in 2002 to travel, spending 6 months in Brazil working as a fitness professional, learning the language and culture and travelling extensively throughout the rest of South America, before moving to the UK for 3 years, where she returned to work as a Graphic Designer working on the branding for Financial and Investment Corporations and an Audio Visual Company. Upon returning to Australia, Colleen began working on the Brisbane City Council's Neighbourhood Planning 2020 Vision before moving on to develop major brand campaigns with the southern hemispheres largest Boating Wholesaler, BLA.
Colleen launched Cali-Grafix in 2007 and has built a solid reputation for great design and dependable service across the Sunshine Coast and South East Queensland, with clients based in Nambour, Maroochydore, Mooloolaba, Caloundra, Brisbane, Adelaide, and the Northern Territory, her portfolio holds a diverse range of work from around the country.
Passionate about graphic design on every level, Colleen is a creative talent with excellent spatial awareness and can easily visualise new concepts. Colleen has become incredibly perceptive at reading her clients and creating exactly what they need before they know it themselves.
She has never grown tired of creating beautiful, functional design, and is constantly updating her knowledge of software and industry trends, she strives for originality in all design solutions.
Colleen has spend most of the last 2 years honing her web design skills to encompass wordpress with incorporated SEO to give your site a better ranking with search engines.
Colleen creates graphic design for print and web design customised to your needs.  Call Colleen to find out how she can help you.
See our latest work portfolio here.